Vetted IT Support
Thoroughly investigated criteria to ensure suitability and trustworthiness.
According to IDC Marketscape, over 95% of businesses are committing willful neglect for potential reputation damage, legal action, fines or penalties, and bankruptcy by exposing customers to the security and privacy risks of questionable IT support.
Summary
Vetted IT Support® protects you from embarrassing reputation damage and business loss while offering competitive advantage and peace of mind. Ownership is publicly listed by the Secretary of State including a Board of Directors to safeguard clients from foreign entities, felons, and fraud. A federally registered trademark and patented approach shows undisputed value and proven track record.
Specialized competency from a manufacturer ensures expertise for specific business solutions as further demonstrated by published thought leadership. Finally, readily downloadable regulation compliance shows annual commitment to client privacy. These criteria are verified by government and industry authorities that are not paid advertising or dubious marketing claims.
Willful neglect is defined as conscious negligence, intentional failure or reckless indifference. Knowingly utilizing IT support that is not vetted is like using an unlicensed person for healthcare, legal, or tax issues with no recourse for problems or malpractice.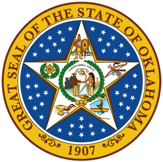 C Corporation
C Corporations are the only organizations with verifiable ownership by the Oklahoma Secretary of State. For instance, a Limited Liability Company (LLC) may be owned by felons, competitors, or foreign entities with no public record of ownership.
Trademarks and Patents
Registered intellectual property at the U.S. Patent and Trademark Office shows an established brand of innovative offerings with a clear tagline aligned with your business goals and a proven patented process for managed IT services.
Competency
Specialization in Microsoft Gold Cloud and Security competencies provide the highest level of skill with annual Microsoft audit. Silver designation requires little or no on-going training with just three customer references per year and should be avoided as high risk with limited experience.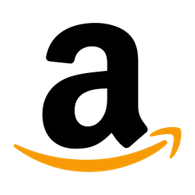 Published Authority
#1 best-sellers in cybersecurity and managed IT services substantiates recognized expertise and shows our willingness to share knowledge. Unpublished information technology service providers cannot effectively demonstrate implementation skills or proven track record.
Frequent Questions
Today all business leaders are grappling with the challenges of protecting customer privacy and security:
Why should I use vetted IT support? While alternatives may be cheap, a data breach or ransomware attack could cause irreparable embarrassment to you and your family, destroying your reputation and livelihood. Such willful neglect would provide no defense against government fines and criminal charges or civil lawsuits from your employees, vendors, and customers.
How does vetted IT support protect my customers? Our industry is unregulated with the most IT service providers having suspicious backgrounds and capabilities. Government and industry verification of reputation and capabilities protects you from potential felons, foreign entities, or shams.
What does vetted IT support really mean? You can verify if an IT service provider is truly reputable beyond fake testimonials or reviews and the hype of paid advertising and awards.
When was this standard developed? In 2003, the concept was created by Kevin Fream and subsequently trademarked as a barrier to entry into IT support for the protection of clients from uncertainty and risk.
Aren't all IT firms vetted because they are certified? No. Most providers tout manufacturer certification but only the highest levels require significant investment and training while the rest are simply paid "partner" sponsorship. A competency alone has little relevance for unique value, proven approach, thought leadership, or customer privacy.
Who determines that a IT Support firm is vetted? State and Federal governments for C Corporation business type, federally registered intellectual property of trademarks and patents, and regulation compliance laws - along with industry authorities and manufacturers like Amazon for published authority and Microsoft for competency.
Why is a C Corporation business type required for vetted IT support? C Corporations are generally more established and pay more taxes for society at large while having publicly listed ownership and board of directors to protect customers from fraud.
Are you implying your clients must be C Corporations or we're somehow unreputable? No. Vetted IT support strictly pertains to IT service providers who have access and support your critical systems and data. Knowing who the owners are and that there is oversight to protect your customers is paramount.
Why is federally registered intellectual property required? Otherwise you're likely paying a premium for a commodity service of limited expertise and a random guesswork approach to your most serious business needs.
Is a Microsoft Competency required for vetted IT support? No. The technology industry is broader than health, law, finance, and engineering combined and vetted providers may have specialization in Cisco, IBM, Oracle, Apple or various other manufacturers and specific industry niches like retail or education.
Innovation
Radically improve the performance or customer reach of your business.
Avoid Ransomware
Top 10 business defenses against ransomware and cybercrime.
Next Steps
If you have 25 staff or $5M in revenue and want vetted IT support, book an appointment.