Guardian
Vetted Managed IT Services®
Specialized IT Support to Reduce Risk and Avoid Loss
for Financial and Professional Service Firms.
Schedule Consult
Professional service firms have the highest risk for cyber-attack with financial loss.
Most IT firms simply resell technology products with third-party support. Escape the uncertainty of questionable IT support.
Guardian Advantages
Our cyberist specialists use the Delta Method to help you avoid risk and improve business.
Schedule Consult
Annually Audited
Vetted C Corporation, federally registered trademarks with patent pending, Microsoft Gold competency, best-selling industry books, and published regulation compliance.
Support Agreement
Reciprocal non-disclosure and no obligation probationary period with fixed monthly cost for specified services, including guaranteed response and non-performance cancellation.
Guaranteed Response
Phones are answered live. Support requests are acknowledged immediately via e-mail. Communications include direct e-mail address and mobile number.
Delta Method
Patented IT consulting with business justification and system planning, implemented using standard operating procedures, and followed by on-going performance review.
Cyberist Specialists
Specialized IT support by cyberists with expertise in cloud computing and cybersecurity for financial, healthcare, legal, insurance, and engineering industries.
Shared Knowledge
Self-service reports for management. Expert knowledge transfer with weekly staff training, monthly blogs or events, and public knowledgebase.
In 2003, we invented managed services for your competitive advantage.
4,328
Successful Delta Projects
$167K
Average Yearly Savings
$6B
Assets Protected Annually
Streamline Your Technology
In 3 Simple Steps
1
Brief Consult
Schedule 30 minutes to consult with a cyberist to determine if we're a fit.
2
Custom Plan
Use the proven approach of the Delta Method at no cost or obligation.
3
Winning Future
Streamline your technology to improve business and achieve more.
Peace of Mind
Most business leaders are just trying to go the distance, but they have questionable IT support that only wants to sell products and bill time.
Our patent-pending process for vetted managed IT services helps you streamline your technology to eliminate problems and avoid risk, with no one compensated by commission sales or hourly billing.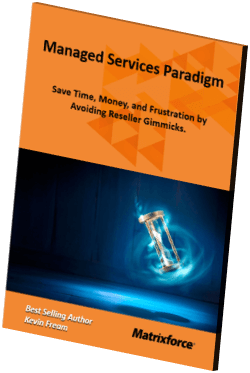 Managed Services Paradigm
Download this report today:
Avoid reseller gimmicks.
Gain competitive advantage.
Save time, money, and frustration.